Snowball Build and Blast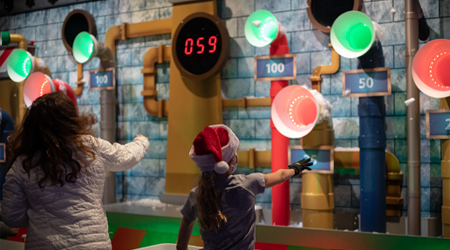 Build and toss real snowballs to boost the power of the snowmaking machines and earn points in our mechanized, snowy play space, Snow Factory.

Know Before You Go:
• Tickets must be purchased in advance online. No on-site box office.
• Tickets are non-refundable. Additional fees for parking and taxes are not included in admission and charges will apply. Optional ticket insurance is available.