Castillo de San Marcos ALIVE!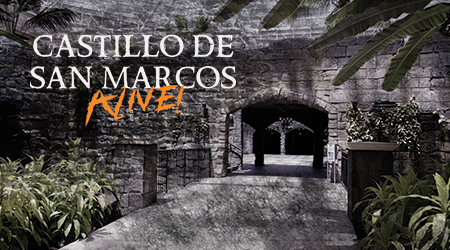 Wander through the eerie Castillo de San Marcos Fort where live storytellers recount real-life ghost stories for all who are brave enough to listen. Built to protect the city against foreign invasion, this fortress has endured many battles and holds many mysteries. Explore its stone walls, and encounter the spirits who remain trapped within. Includes an imaginative walkthrough experience transporting visitors of all ages through a world of Halloween Jack-o-Lantern fun.

Price:
$14.99 per guest
Overnight packages including tickets to Castillo de San Marcos ALIVE! are available for all event dates, including October 31st. CLICK HERE to find out more.

KNOW BEFORE YOU GO
* Guests must arrive no later than 5 minutes before their scheduled time.
* If arriving past your scheduled time, you may be asked to reschedule to a later time (based on availability).
* County ordinances require face masks in all public areas.
* All guests must have a ticket to participate.
* Guests under the age of 18 must be accompanied by a parent or guardian.