Naughty or Nice Escape Room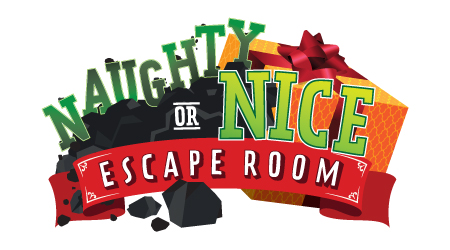 Jack Frost, the holiday trickster, has added your name to the top of Santa's Naughty List, but he is offering you one chance to change your Christmas fate. Work together to solve festive puzzles and piece together Christmassy clues to erase your names from the naughty list before Santa returns to his office in this family-friendly escape room.
* Please arrive to the Arcade (Everglades Atrium) 5 minutes before your ticketed time
* Each time can only accommodate a limited amount of guests. Guests are encouraged to purchase their tickets in advance to guarantee their preferred time.
* Guests under the age of 18 must be accompanied by a parent or guardian.
* All ticket sales are final and non-refundable.