The Swamp Witch Revenge Escape Room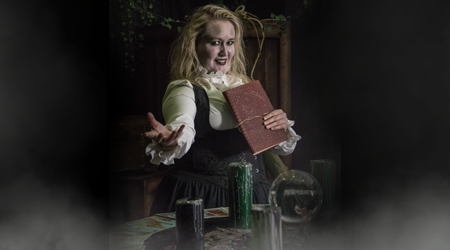 Become a part of a real Florida ghost story and face the specter of Bessie Budd-Graham, the swamp witch of Tallahassee. Work together to solve her final riddle and escape her curse.
* Please arrive to the Arcade (Everglades Atrium) 5 minutes before your ticketed time
* Each time can only accommodate a limited amount of guests. Guests are encouraged to purchase their tickets in advance to guarantee their preferred time.
* Guests under the age of 18 must be accompanied by a parent or guardian.
* Tickets are non-refundable.